I'm linking up for Five on Friday to share my 5 favorite fall eats!!!
I've made these for the last couple of falls, most recently last week, and they. are. amazing! The frosting is definitely what makes them, so don't skip that!!
I bought these a few weeks ago and ate the whole package in 2 days. And I'm not even pregnant.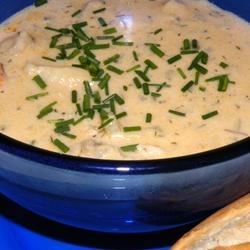 A southern favorite. I make soup every Sunday in the fall, and this one is Trav's fav. It's terrible for you (hello 3830 quarts of heavy cream), but it is so, so delicious.
Don't get me wrong, I'm all about a Starbucks PSL. But if you're feeling cheap (which I am most days of the week), you can make one at home with this creamer!!! I almost like it even better than the PSLs!
5. Cincinnati Chili
What would a favorite fall foods list be without chili?! Because I am from Ohio, I prefer mine Cincinnati style, with chocolate, cinnamon...and of course, pasta underneath! Don't knock it till you've tried it...it's pretty amaze balls.
Here is my mom's recipe (which is my favorite version!):
15 ounce can tomato sauce
1/2 ounce unsweetened chocolate
1 tablespoon red wine vinegar
1 tablespoon chili powder
1/2 teaspoon salt (optional)
Brown meat with onion and garlic. Add all ingredients except beans. Bring to a boil. Cover, simmer 45 minutes. Add beans. Serve with spaghetti and cheddar cheese.
Are you hungry now? I am!
Have a great weekend!!!